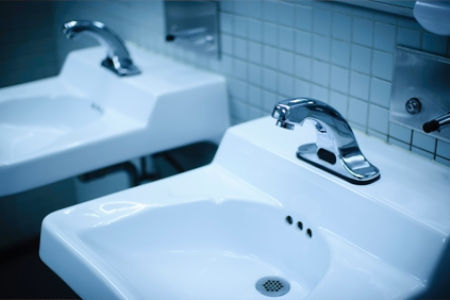 These days, sanitation is first and foremost in everyone's minds, and we need to strive to the areas we frequent most as clean as can be. When it comes to the restrooms we all use in and about the Eatontown area, an effective way to keep them clean is with public bathroom sanitation work, which will help to keep the following at bay:
Bacteria
Viruses
Harmful fluids
And more
For quality public bathroom sanitation work, you can look to the pros at Coastal Cleaning Crew. Our pressure washing company provides quality work that will ensure the public restrooms in the Eatontown area are as sanitary as can be. Give us a call today if you're looking to get your restroom sanitized.
We're Your Dependable Bathroom Sanitation Professionals
When it comes to sanitizing our public spaces, especially these days, it's important that you have the work handled by someone you can depend on. That's why you need to leave that work in our hands. We'll provide quality sanitation work for the following reasons:
We'll be onsite at a time that's most convenient for your business
We don't cut corners when it comes to sanitation
We will make the area look great while sanitizing it
We make sure you know the final cost before the work begins.
Ask Us about Our Pressure Washing Services
Once we've gotten your public bathroom sanitized, we can turn our attention to your property's exterior. With a commercial building cleaning, we'll ensure your commercial property looks as beautiful on the outside as it does on the inside.
Our Latest Pressure Washing Tips