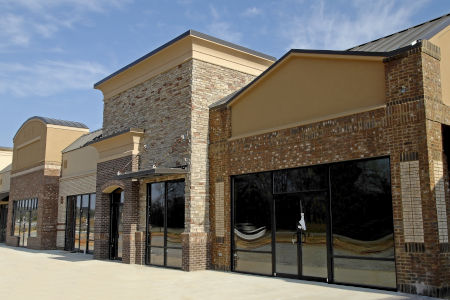 In the business world, appearances are the difference between a successful company and one that's sure to flounder. To ensure your Asbury Park company is poised for success, keep it looking its best with regular commercial building cleaning work. This work will effectively remove numerous unsightly blemishes from your property:
Age
Weather
Airborne particles
Grime
Mold growth
And more
For the best results with your commercial building cleaning, you need to leave it in the hands of the experienced pros at Coastal Cleaning Crew. Our pressure washing professionals will be onsite in little time to blast away the above-mentioned eyesores so that your business will be able to attract plenty of customers and enjoy plenty of success.
Benefits of Maintaining a Clean Commercial Building
To ensure your company is able to bring in plenty of customers, you need to keep your place of business looking its best. You can do that by getting regular commercial building cleaning work handled. By doing so, you'll enjoy numerous benefits such as . . .
Likelihood of attracting more customers
A happier and more motivated staff
Health benefits
Quality Work from Our Jersey Shore Pressure Washing Team
We proudly offer more than just commercial building cleaning work. We also offer numerous other pressure washing services such as window cleaning, gutter cleaning, and more. Give us a call today if you're in the market for any of this work, and in no time, we'll have your home or business looking its best.
Our Latest Pressure Washing Tips