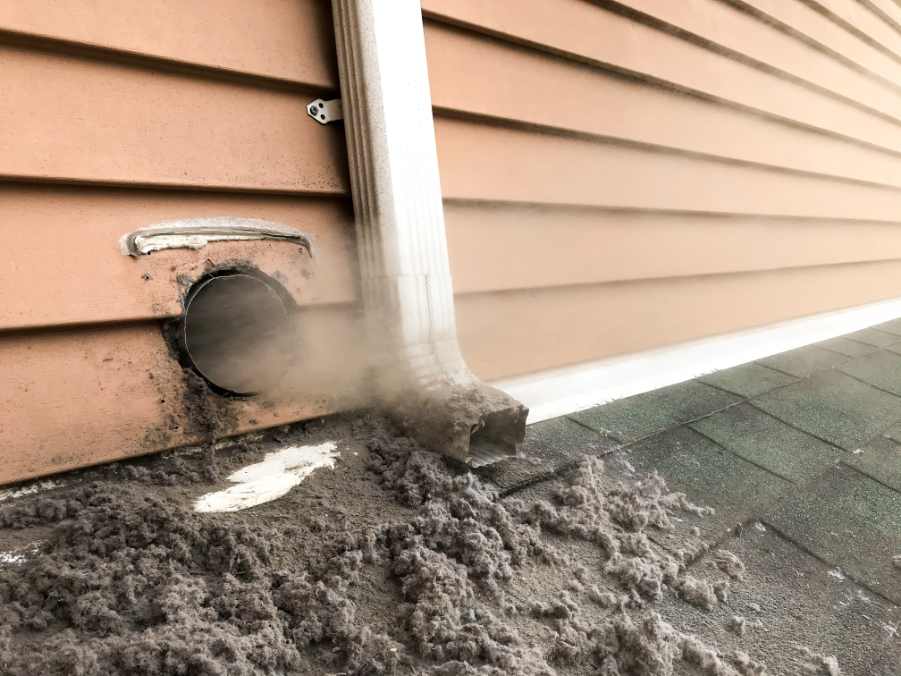 Coastal Cleaning Crew provides superior cleaning services for Asbury Park customers, including work you may never see. From our dryer vent cleaning to our gutter cleaning, the results aren't about appearances; they're about performance. Your dryer vent or gutters will work better when they're clean.
There are many benefits to having your dryer vents cleaned, and we're glad to be able to offer this to you. Helping homeowners with their maintenance needs and to-do checklist is important to us.
We offer the services that our clients need the most and it's work that should be carried out by industry experts. It's time to stop procrastinating, so make it a priority to schedule dryer vent cleaning with our seasoned pros today. We're eager to provide you with stellar results for all of your service needs.
Cleaning Beyond The Lint Trap
Everyone who owns a dryer knows the importance of cleaning the lint trap regularly. So imagine what would happen if you ignored that and failed to clean the lint trap; it would eventually lead to serious ramifications. The bad news is that the same is true if you ignore the need for routine dryer vent cleaning.
Reap the benefits of cleaner dryer vents that include:
Safety - Above all else, reducing the potential risk of a fire is the most important reason to schedule regular cleanings.
Performance - If you've noticed your dryer isn't doing as good a job as it used to, there's a good chance it's because of insufficient air circulation, the same way your HVAC doesn't work as well when the filters are full of debris.
Efficiency - Lower your energy bills and make your household greener with a dryer that performs better.
Jersey Shore Dryer Duct Cleaning
Leave it to the team you already trust for Asbury Park pressure washing to handle your dryer vents. We're able to remove the dirt, debris, dust, and lint that's accumulated in your dryer vents.
Give Coastal Cleaning Crew a call today to schedule your service appointment for dryer vent cleaning in Asbury Park. Your satisfaction is guaranteed. You won't be able to see the cleaner vents, but you'll appreciate your dryer's improved efficiency and performance and know your home is safer.
Our Latest Pressure Washing Tips