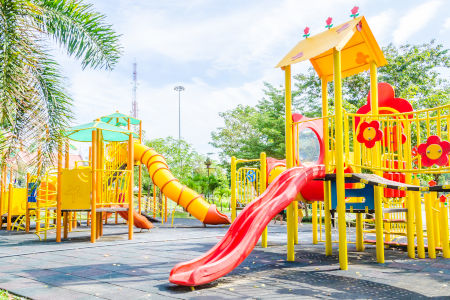 Since you're apt to spend much of your free time right at home, you should take steps to ensure your home is an enjoyable place to spend that time. That's why you should strive to keep your Eatontown home looking its best with regular pressure washing work.
Of course, you're going to want to leave that work in the hands of a dependable professional such as Coastal Cleaning Crew. Our Eatontown pros offer the following top-rated pressure washing services to ensure your home will look its very best from top to bottom:
Pressure washing
Gutter cleaning
Roof cleaning
Window washing
And more
Call Our Eatontown Pros When You Need a Roof Cleaning
Inevitably, your roof is going to become dirtied up by all manners of dirt, grime, and such. When it begins to look unsightly in this way, you'll want to look to our Eatontown team for a roof cleaning. This service will pay for itself in the form of the numerous benefits it offers:
Longer roof service life
Reduced need for roof repair work
Removal of harmful molds
Increased curb appeal
Maintained property value
Window Cleaning Work from Our Eatontown Experts
Dirty windows bring down the overall look of your Eatontown home, so you'll want to make sure they get the care they need to always look their best. That care comes in the form of our window cleaning work, which will be most effective when handled on a routine basis.
Our Latest Pressure Washing Tips