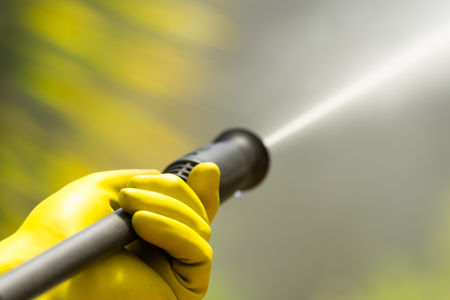 At some point, you may be ready to put your Long Branch home back on the market, but before you do, be sure to invest in pressure washing work. After all, your home may not necessarily be market-ready if it's defined by unsightly exterior buildups such as . . .
Discoloration
Dirty buildup
Grime
Mold and algae growths
Flaking paint
So, before putting your home on the market, you need to look to the pros at Coastal Cleaning Crew. We offer pressure washing services that are guaranteed to get your home looking its best so that it's ready to be sold quickly and profitably. Here are just a few ways this service will prepare your Long Branch home to be sold:
Greater Curb Appeal
Curb appeal is an invaluable quality when it comes time to put your home on the market. The greater the curb appeal, the greater your likelihood is of attracting potential buyers. To boost your home's curb appeal, get it cleaned up and looking great with pressure washing work.
Maintained Property Value
It's not enough to get your home sold, period. Rather, you'll want to get it sold for the highest possible price. To ensure you're commanding the price you want for your home, invest in pressure washing work, which will help you to maintain—if not increase—its resale value.
Discovery of Areas That Need a Repair
The pressure washing process can bring to light out-of-sight areas that you'd best repair before listing your home. In this way, this work will help you avoid issues down the road that could result in your buyers expecting a lower asking price.
Our Latest Pressure Washing Tips