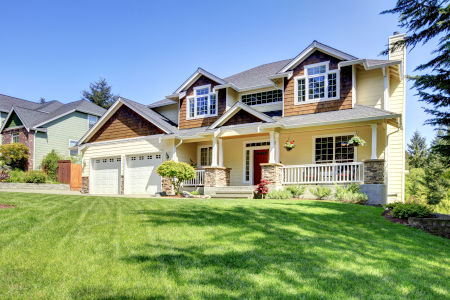 To keep your Belmar home looking its very best at all times, you'll want to invest in roof cleaning work on a regular (at least yearly) basis. With routine cleanings, you can keep your roof looking stunning by undoing wear caused by these common factors:
Age
Weather
Airborne dirt and grime
Mold growths
Discoloration
Of course, you'll want to leave your roof cleaning work in the hands of the experienced pros at Coastal Cleaning Crew. Our pressure washing pros are happy to turn down the pressure to use a soft washing technique that will get your roof looking stunning while allowing you to enjoy these compelling benefits:
Longer Roof Lifespan
A roof is by no means low-cost. Unfortunately, at some point, you're going to have to endure the great cost of a new roof when it comes time to get yours replaced. Fortunately, you can put off that cost for a great deal longer than usual by investing in routine roof cleaning work.
Improved Curb Appeal
Curb appeal is an essential quality for your home, especially if you think you'll be putting your home back on the market at some point down the road. An effective and low-cost way to maintain this quality is to keep your roof looking its best with routine roof cleaning work.
Removal of Harmful Molds
Over time, harmful mold and algae growths can develop on your roof, leaving you and your loved ones exposed to potential health issues. To maintain your health, you need to get those growths removed from your roof with a thorough cleaning.
Our Latest Pressure Washing Tips